Handmade Mosaic Art and Simply Joyful Illustrations
Artists typically have an abundance of creative ideas and projects they like to get involved in. I'm no different. I love to sit in my art studio and dream up cute illustrations that express my love for the simple joys in life. Give me a pencil and a piece of paper… I'm a happy kid! Whoops… I meant to say happy mom! Even better if the kids join me for the fun!

​In addition to creating illustrations, I also love to create mosaic artwork from beautifully colored stained glass. This page is to tell you a little bit more about my creative work and highlight some of the new projects I'm working on.
Gifts of Art that Celebrate the Simple Joys in a Global World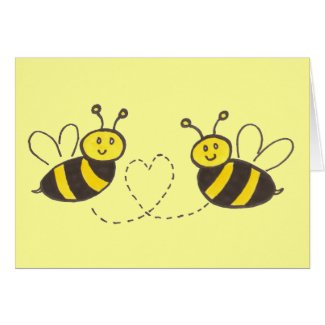 I love the simple joys in life. Spending time with family and friends. Playing games with the kids. Creating art. Reading a good book. Going outdoors and appreciating the beautiful nature. Big trees. Flowers. Animals. It's this love that comes through in my art and my designs. I like to communicate my ideas into joyful illustrations with modern, simple line drawings, often with a theme of love. Our international family has made me even more aware that no matter where we live on this beautiful earth, we can connect with each other and unite through celebrating the simple joys.
​
My illustrations remind us of the simple joys in life and carefree days spent in childhood when we explored and reveled in the beauty of the world around us.
---
Some of my most recent designs...
I recently launched another
bilingual printable
in my
etsy shop
: a paper dress up doll printable to help kids and families to learn Spanish or English in a fun way through play. Cecilia comes with a number of cute outfits for both summer and winter, all labeled in Spanish and English. This instant download printable is also perfect for airplane entertainment for the kids as you travel to Mexico, Costa Rica, Spain or any other Spanish speaking country.
For Nature Lovers

Love to spend time in nature? Going hiking or camping? Or staying at a cabin in the woods? This design is all about beautiful, big trees and gazing up at the stars in the night sky. The design is available on lots of different products and gifts.

This string backpack is perfect for the kid who loves nature and the outdoors. You can easily personalize with a name!

Modern Daisy

Do you love floral patterns as much as I do? The daisy is my favorite flower! This simple and stylish design is available on modern home decor, paper goods and customizable gifts for the whole family.

​More about this design in this

blog post

.
For awesome kids and busy parents who love to have fun this summer break and enjoy celebrating reading milestones together, I added a summer reading printable in my
etsy shop
. For less than the cost of a latte, it comes with hand illustrated reading rewards, a book log to keep track of favorite books and a word search game as a bonus! Instant download printable so it's easy and will get your child excited about reading this summer in no time!
Beautiful Fabric for your Crafty Projects
I recently launched a line of fabrics featuring my illustrations! You can choose from a variety of material as well as different sizes, from a swatch to a yard, for your sewing and crafty projects. Have fun!
Browse other
gifts
from Zazzle.
---
Educational Games & Bilingual Printables
My love for drawing, learning and children recently collided into a new adventure: an etsy shop for educational and bilingual printables that help families connect with their child and enjoy the process of learning together. It's pretty brand-new and creating quality printables takes time. So far, I have bilingual printables in Spanish and English as well as Dutch and English. I will be adding more printable products this year but would love it if you check it out by visiting my "Printables" tab or going to my
etsy shop
directly.
Cute & Whimsical Honey Bees with Heart
Customers love this adorable illustration of two honey bees with a heart! The little yellow bees make meaningful, thoughtful gifts for a wedding, bridal shower, anniversary or other special occasion, especially because you can personalize these items with names or customize the background color. You can find more gifts with my Honey Bees with Heart design under the "Illustrations" tab or by visiting my zazzle shop directly at
www.zazzle.com/presentsoflove
​Did you know......
​
... that if you see a design you like for any of the zazzle products, you can change the style to create a gift exactly the way you want it? For example, if you see a design on a men's shirt but would like it on a women's or kid's shirt, you can make this change after you click on the item.

... that if you want a different background color or personalize the gift, this option is available on most items!

Sharing Love...

... One Drawing at a Time



​Life can be so hectic and most days seem complicated enough. With all of life's demands, a busy family schedule and tons of kids activities, who has time to drive across town and run around the mall to find the perfect gift? Yet, you want to express how much you care with a gift that is truly thoughtful. As a busy mom myself, I completely understand the feeling and I'm here to save you time!

Almost all of my designs can be personalized with a name, date or other special detail and you can even customize the background color. My designs are printed by a print-on-demand company called zazzle, a company known for its high quality products and excellent customer service.
---
So relax next time you need a gift to share with your friends and family during the special times you celebrate together: weddings, anniversaries, birthdays, holidays, new baby, new home…. And since I'm a mom and creating kid friendly designs is important to me, my cute, whimsical designs can be enjoyed by the whole family!
---
Playing with glass shards…
I wear my seatbelt in the car, have taken on my mom's habit of telling our kids (or whoever will listen) to be careful and generally like playing it safe but it's true - I love playing with glass in my art studio! It's just so pretty when the light shines on it and if you know how much I enjoyed jigsaw puzzles as a kid, you can see how it's only natural that I got into making stained glass mosaics. It's the perfect blend between my childhood love of jigsaw puzzles and creating simple designs. Giving scraps of colored glass a new life by turning them into a beautiful piece of art is greatly rewarding!
If you are interested in my stained glass mosaic artwork, please contact me at
marieke@presentsoflove.com
. I currently sell my mosaic artwork both at retail and direct to customers locally in Portland, Oregon and surrounding area.
---
Thank you!
O yeah, and you can click on the links below to find me here as well :0)